Bulking and cutting is a standard bodybuilding practice to gain muscle. But is it really necessary, does it really work? Even if it does work is it really worth it to gain fat and spend months and in some cases years overweight and ashamed of your body all in the name of gaining a few extra pounds?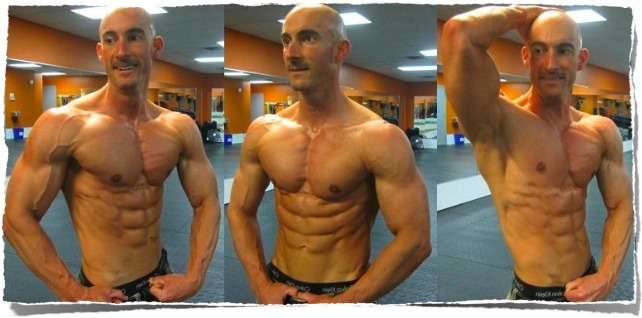 Today I interview 
Scott Tousignant
 and we talk about his recent bulking experiment where he willingly gained fat in order to gain muscle. Scott tells us how it felt to go from being in the best condition of his life after placing 2nd in a bodybuilding show to being embarassed to take his shirt off at the pool.
Granted Scott might be overstating how 'bad' his condition got, but conditioning and the standards we set for ourselves is relative, and in Scott's mind his body was not "shirt-off" beach ready any more, and he didn't like it.
Listen in and find out what the verdict was on Scott's bulking experiment and if he would ever recommend anyone else to gain fat in the name of muscle.
John
P.S. Scott's training philosophy fit's with the Adonis principles of proportion, check them out here: 
Scott Tousignant Training
Podcast: Play in new window | Download